La criminalización del consumo de marihuana en México (1912-1961)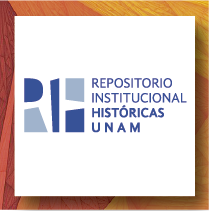 Date
2018-08
Author
Schievenini Stefanoni, José Domingo
Abstract
"Esta investigación, titulada 'La criminalización del consumo de marihuana en México (1912-1961)', gira en torno a una interrogante: ¿Cuál fue la razón por la cual —y el contexto legislativo en que— el gobierno mexicano prohibió el género botánico Cannabis a nivel nacional en su territorio? Dentro del espectro de la historia jurídica y de la historia global se hace una exploración sobre el proceso a través del cual la planta conocida como marihuana dejó de ser considera un medicamento y un cultivo industrial para convertirse en una 'droga enervante' tipificada en la ley penal y cuyo consumo provocó, conforme avanzaba el siglo XX, la criminalización de un número considerable de ciudadanos mexicanos acusados de cometer 'Delitos contra la salud'. En este sentido se analiza críticamente el ejercicio del poder punitivo del Estado mexicano al haber sancionado esas conductas. Esta exploración y este análisis se realizan a la luz de las facultades que al Estado mexicano le brindaba su propia Constitución Política (a partir de 1917) y los Tratados internacionales en materia de control sustancias (elaborados a partir de 1912 y hasta 1961). Si bien se trata de una temática poco explorada en la historiografía, en esta investigación se plantean argumentos que ayudan a observar en retrospectiva una problemática contemporánea, además de que permite trazar nuevas líneas de estudio, las cuales podrán ser recorridas en futuros trabajos históricos."
"This research, titled 'The Criminalization of Marijuana Consumption in Mexico (1912-1961)', aims to answer a central question: What were the reasons and the legislative context within which the Mexican government promulgated a nationwide ban against the botanical genus Cannabis? Within the scope of both legal history and global history we explore the process through which the plant known as marijuana ceased to be considered a medicinal plant and an industrial crop to become an 'enervating drug' typified under criminal law, the consumption of which, over the course of the 20th century, resulted in the criminalization of a significant number of Mexican citizens accused of committing 'crimes against health.' In this regard, the exercise of the punitive power of the Mexican State is subjected to a critical analysis due to the sanctions imposed against such behavior. This exploration and analysis are carried out within the backdrop of the authority granted to the Mexican State under the terms of the Constitution (adopted in 1917) and as a signatory to International Treaties on substance control (promulgated between 1912 and 1961). Although this is a little explored historiographical topic, this research raises retrospective issues which aid in the analysis of a contemporary problem, as well as opening new lines of investigation for future historical research."
xmlui.dri2xhtml.METS-1.0.item-relation
Schievenini Stefanoni, José Domingo, La criminalización del consumo de marihuana en México (1912-1961), tesis de doctorado en historia, México, Universidad Nacional Autónoma de México, Programa de Posgrado en Historia, 2018. Recuperado de http://132.248.9.195/ptd2018/agosto/0777468/Index.html.
xmlui.dri2xhtml.METS-1.0.item-texto-completo
TESIUNAM