Historia social de la Real Casa de Moneda de México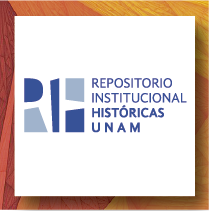 Date
2016
Author
Castro Gutiérrez, Felipe
Abstract
"Este libro se ocupa de los orígenes de la Real Casa de Moneda de la ciudad de México y de los cambios ocurridos en ella en el siglo XVIII, con el establecimiento de la llamada "nueva planta". Pero, sobre todo, se dedica a sus obreros: a su situación social, relaciones personales, amistades, ideas y actitudes frente al trabajo y la jerarquía institucional. Describe, también, las pobres vecindades donde vivían sus esposas e hijos, y se interesa por sus enfermedades, su vejez, y su muerte. Pretende, en suma, construir la historia de este importante establecimiento con una nueva perspectiva, desde abajo, y no solamente a partir de las impersonales estadísticas o de los informes oficiales de la producción monetaria".
This book deals with the origins of the Real Casa de Moneda de la Ciudad de México and with the changes occurred in it during the eighteenth century, once the "new factory" was established. Above all, it deals with its workers: their social condition, personal relations, friendships, ideas, and attitudes towards work and the institutional hierarchy. It also describes the poor buildings where the workers and their families lived in and is interested in their diseases, their old age, and their deaths. It tries, in conclusion, to construct the history of this important establishment from a new perspective and not only based on the impersonal statistics and official reports of the monetary production
Primera edición impresa: 2012. Primera edición digital en EPUB: 2016
xmlui.dri2xhtml.METS-1.0.item-relation
Castro Gutiérrez, Felipe, Historia social de la Real Casa de la Moneda en México, edición digital en EPUB, México, Universidad Nacional Autónoma de México, Instituto de Investigaciones Históricas, 2016 (Historia Novohispana 88). Disponible en http://hdl.handle.net/20.500.12525/120.
Name:

565_R_CasaMoneda.epub

Size:

4.048Mb

Format:

application/epub+zip

Description:

Texto completo